Personal service regarding immigration; "Find job & workabroad" and "Citizen Service"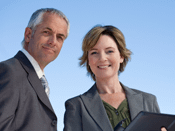 This is our most popular choice. The Internet is full of passive information, automated systems, online forms and databases of virtually any kind.
A typical problem finding information is;
• To find and get personal service.
• To find a name, an e-mail or telephone number to actual talk or communicate personal with someone.