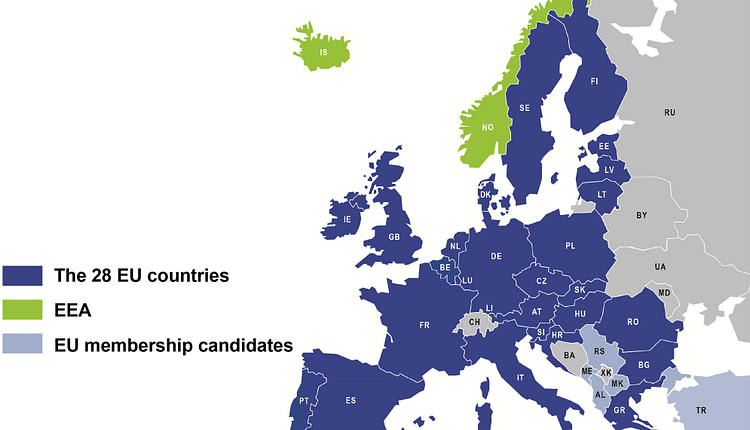 You Can Apply for Residency if You Work for an EEA National Company Established in Norway
People who are not EEA nationals, but work for a company established in an EEA nation and have to frequently visit Norway for longer than 3 months can apply for residency in Norway.
How Can an Employee Apply for a Residence Card?
There is no need to apply for residency if you need to visit Norway on business for less than 3 months, but if your stay gets extends then you can go ahead and apply through a Norwegian Foreign Service Mission. After all the important information is filled, then the police will give you a receipt. While you wait for their decision, you can continue working.
Their decision will come within 6 months and the police will issue you the card. In case, they had doubts about your stay in Norway, they would have forwarded your application to the Directorate of Immigration (UDI). In addition, if the police reject your application, you will not be allowed to file it again. Your residency in Norway only last until your assignment or work is finished, but if it takes longer then you can renew it again after it expires in 1 year.
What are the Conditions for Service Suppliers and Business Owners?
You have to be a permanent employee of the EEA industry set up in Norway and they should vouch for you. You are required to have permanent residency in the EEA country your supplier is set up in and you should work for a company that is established in another EEA country besides Norway. Last, your presence in Norway should be justified by the skills you possess.
What Documentation Are Required for Service Suppliers and Business Owners?
There should be a contract viewed and signed by both parties that state the length of time required for the person sent to Norway to conduct business. You should exhibit your foreign contract with an overseas industry, a copy of your passport, and provide them with a resume dictating your work experience.
You can always contact the police to find out how long it will take your residency to be accepted and your residency card will expire depending on the extent of your work in Norway. However, this permit does not give you the right to file for permanent residency or family immigration. Although you cannot appeal the decision, you can apply again.