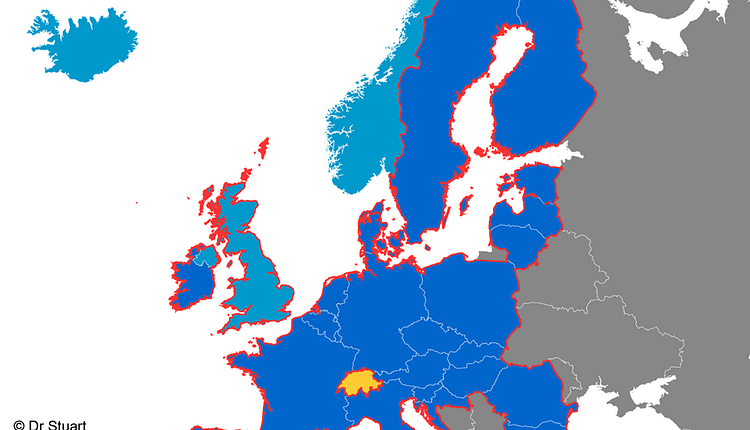 EU/EAA/EFTA Nationals and their right of residenceship
EU/EAA/EFTA Nationals and their right of residenceship
Right of residence in Norway for EU/EEA/EFTA nationals
Citizens of EU/EEA or EFTA countries do not have to apply for a residence permit but they do have to register themselves. But Croatian citizens have to apply for a residence permit if they want to work or study in Norway. This shall hold true until Croatia becomes an EEA member formally. This is expected to happen early this year. What this implies is that Croatian family members must apply for family immigration through standard regulations.
Romanian and Bulgarian citizens no longer have to apply for residence permits. They can instead use the Registration scheme for EEA nationals. They can do so here: https://selfservice.udi.no/en-gb/
Registration Scheme
The registration scheme permits EEA nationals to reside in Norway and work or study, without having to apply for a residence permit. But they do have to be registered with the police. The Norwegian police administer this scheme.
EEA nationals wishing to stay in Norway for over three months must have a strong reason to reside and they must be registered with the police. These nationals should have a valid passport or identity card, and should also document that they will not be a burden on the services of public welfare.
Who all need to register?
People belonging to one of the following categories who are EEA nationals and plan to reside in Norway for over three months must register with the police:
1-      If they are employees
2- Self-employed
3-      Service providers
4-      Students
5-      People having ample funds (personal or benefits like pension, etc) along with health insurance that covers all kinds of risks
6-      EEA nationals or member of an EEA national's family
You can either register online or visit a local police station for your identification. Come with your necessary documents that make the basis of your residence in Norway.
In case you are living in a district that has a service center for foreign workers, you can meet them in person there.
If you meet all the requirements, you will be provided with a registration certificate. This certificate is issued free of any charge and is valid indefinitely, which means that you do not need to renew it. You can apply for a permanent right of residence after five years.